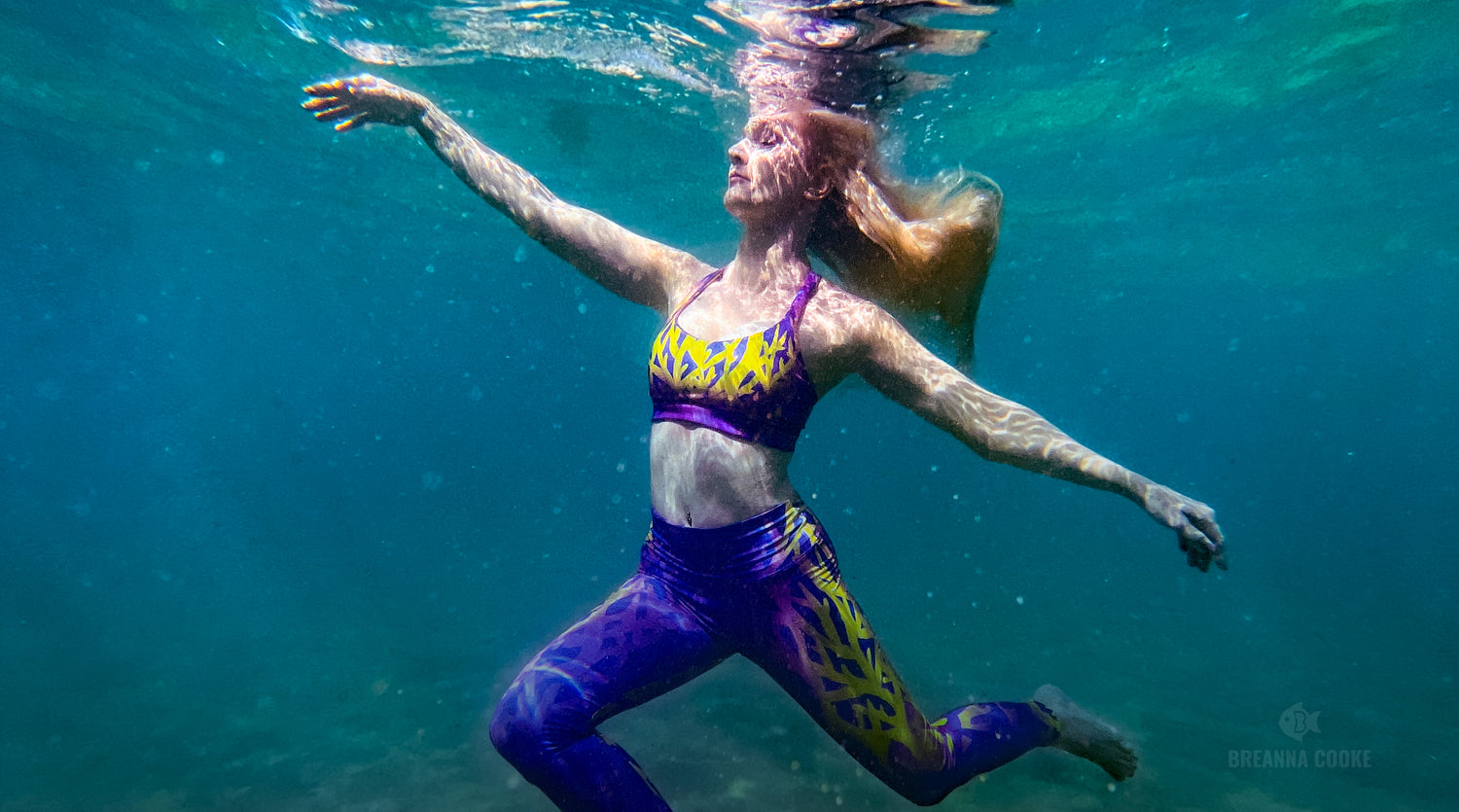 Coral Reef Collection
Inspired by coral reefs, body painting, and climate activism.
For more info about this collection and the Glowing Gone Campaign, scroll to the bottom of this page.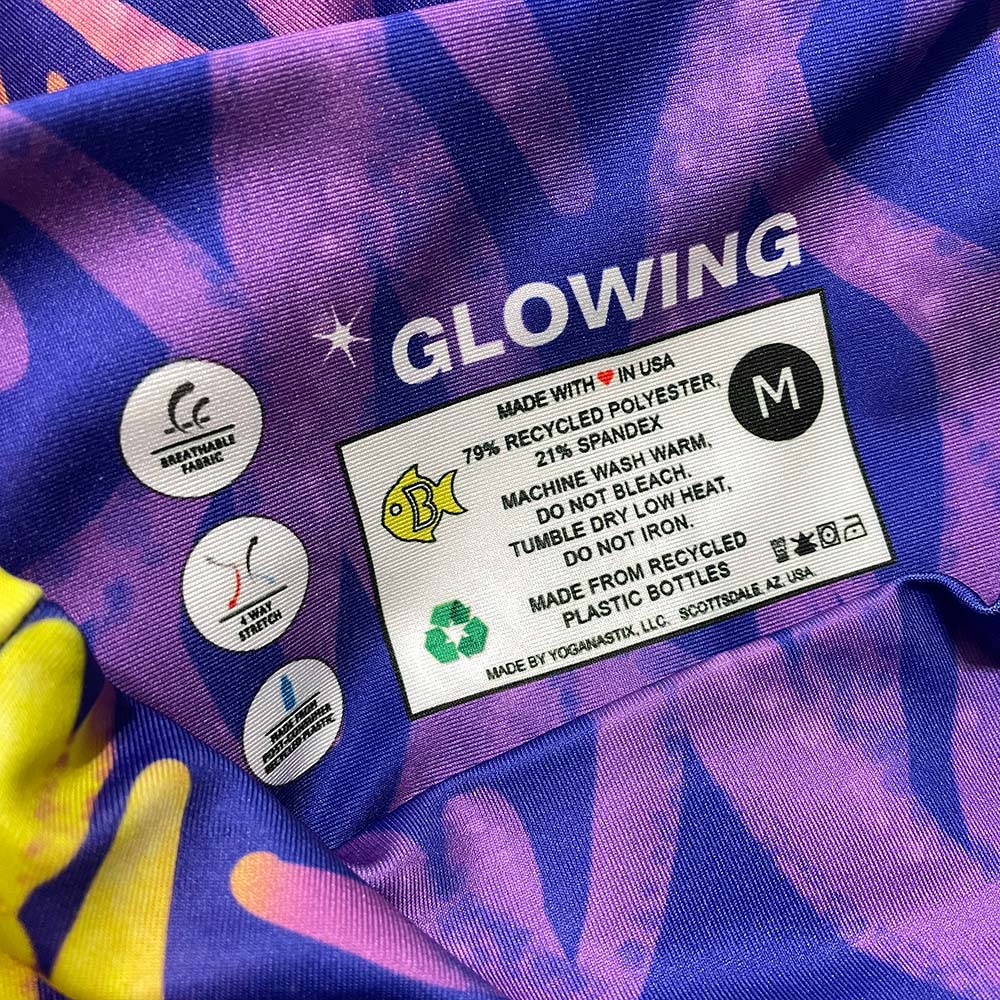 Sustainable Materials
Breanna strives to make every aspect of this collection as eco-friendly as possible.
• Fabric for leggings, bras, hairbands, and scrunchies is 79% recycled polyester and printed with non-toxic inks
• Manufactured in the U.S. to reduce carbon emissions
• Paper products printed on 100% recycled paper with soy-based inks
• T-shirts are 60% organic cotton, 40% recycled poly rPET
• Shipping materials are biodegradable and printed with algae ink (Exception: T-shirts ship from a separate manufacturer in mailer bags made from recycled plastic).